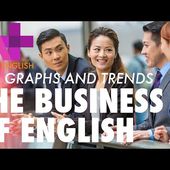 The Business of English Episode Eight: Graphs and Trends - INGLESE SENZA SFORZO
inglesesenzasforzo.com
Today we're looking at presenting information using charts and graphs. TAN: Now, I'd like to refer to the first graph - as you can see this is a bar graph measuring net sales over the first ten months of the year. You'll notice that sales rose steadily...
http://www.inglesesenzasforzo.com/article-the-business-of-english-episode-eight-graphs-and-trends-125127268.html